Kansas Smitty's – Broadway Market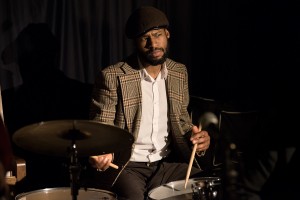 Last Wednesday, I went to Kansas Smitty's in Broadway Market to shoot the 'Basement Tapes'. These sessions are held every Wednesday and feature musicians from Kansas Smitty's House Band plus guest musicians. On that occasion, Artie Seitz, the guitarist in Kansas Smitty's House Band invited bassist Dario di Lecce, trumpeter Mark Kavuma and drummer Shane Forbes to play Thelonious Monk standards.
The music was really good and you can read Sebastian Scotney's review here: http://www.londonjazznews.com/2016/02/photosreport-artie-zaitz-mark-kavuma.html . The venue is a cool basement, with a simple light system that can be used to create interesting high contrasting photos.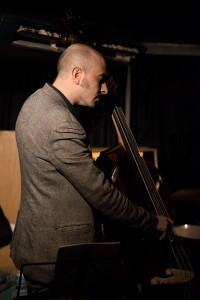 The photographic challenges on this occasion were caused by the lack of a master light to illuminate the whole band, and the lack of an individual spotlight for each musician. As the trumpeter, Mark Kavuma positioned himself a little further than the lights reached, and his profile alongside the other members of the band always looked underexposed or the other members looked overexposed. From these two options, I chose to underexpose him, and bring some light back at postproduction. With digital cameras, you can always bring out some details from an underexposed image but totally blown highlights cannot be recovered as the details are lost. So, always try to expose your photos to the limit of slightly highlighted clipping (that can be recovered in Camera Raw) and fix underexposed areas at postproduction.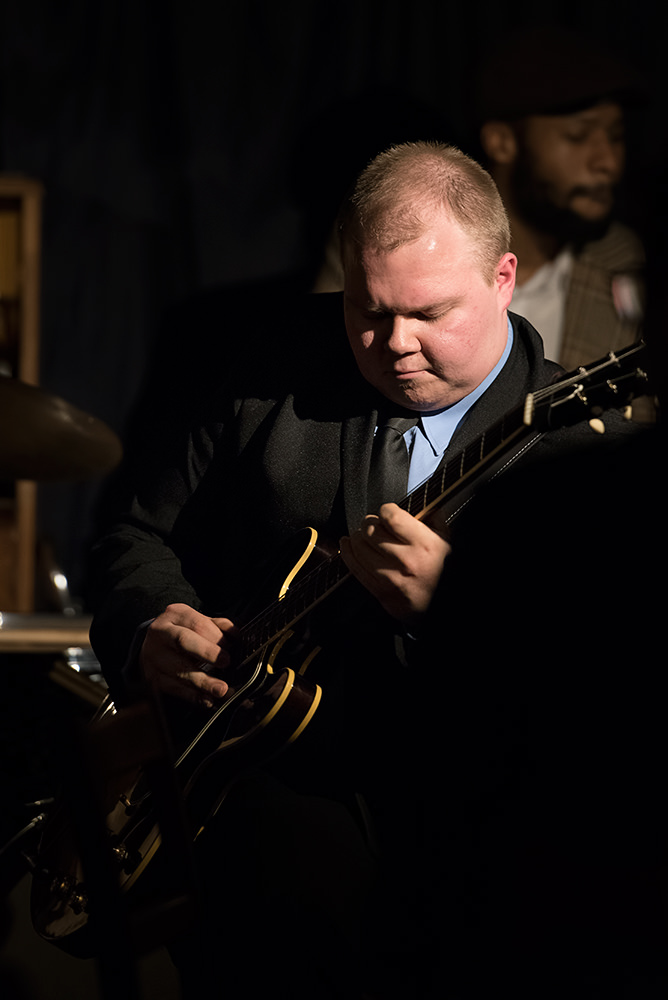 https://www.victorguidini.co.uk/wp-content/uploads/2016/03/Victor-Guidini-Basement-Tapes-ft.-Artie-Zaitz-1.jpg
1001
1500
Victor Guidini
https://victorguidini.co.uk/wp-content/uploads/2016/02/assinatura-victor-guidini-1.png
Victor Guidini
2016-02-10 22:50:48
2017-11-30 12:19:30
Kansas Smitty's